ISRAEL LAUNCHES AIRCRAFT STRIKES AGAINST HAMAS AND GAZA
11 MAY 2021
12:09 PM EDT - The Israeli Air Force has launched military aircraft for strike operations against HAMAS and the Gaza Strip.
Fighter jets, surveillance aircraft and airborne refueling tankers took to the skies.
They are using these military aircraft against a CIVILIAN population.
UPDATE 12:22 PM EDT --
Qassam Brigades threaten to bomb Tel-Aviv if Israel continues strikes against 'civilian' infrastructure in Gaza.
Military hardware traveling south in Israel highways toward Gaza:
UPDATE 12:30 PM EDT --
Source directly in Gaza: "East west, south and north of Gaza is all under heavy and massive Israeli airstrikes now. Citizens houses are getting demolished."
MORE:
In the past two hours Israeli missiles target at least seven suspected safe houses of faction commanders and target the Sayara installation near Sheikh Zayed towers north Gaza City with heavy bombardments. Moments before fresh strikes in Al Zeytoun
UPDATE 12:33 PM EDT --
Armored Bulldozers being brought toward Gaza to bulldoze people's houses: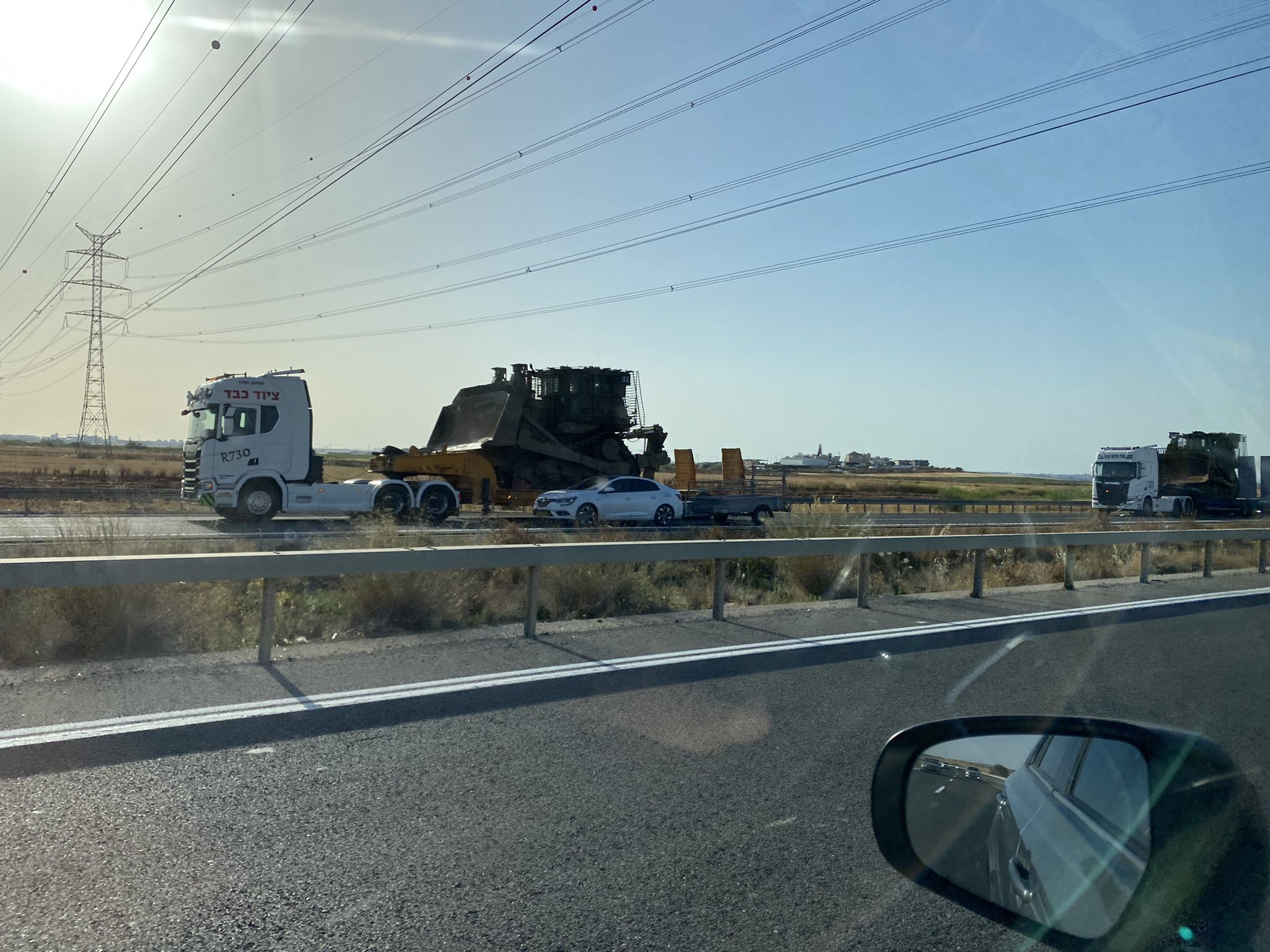 Heavy armor being massed.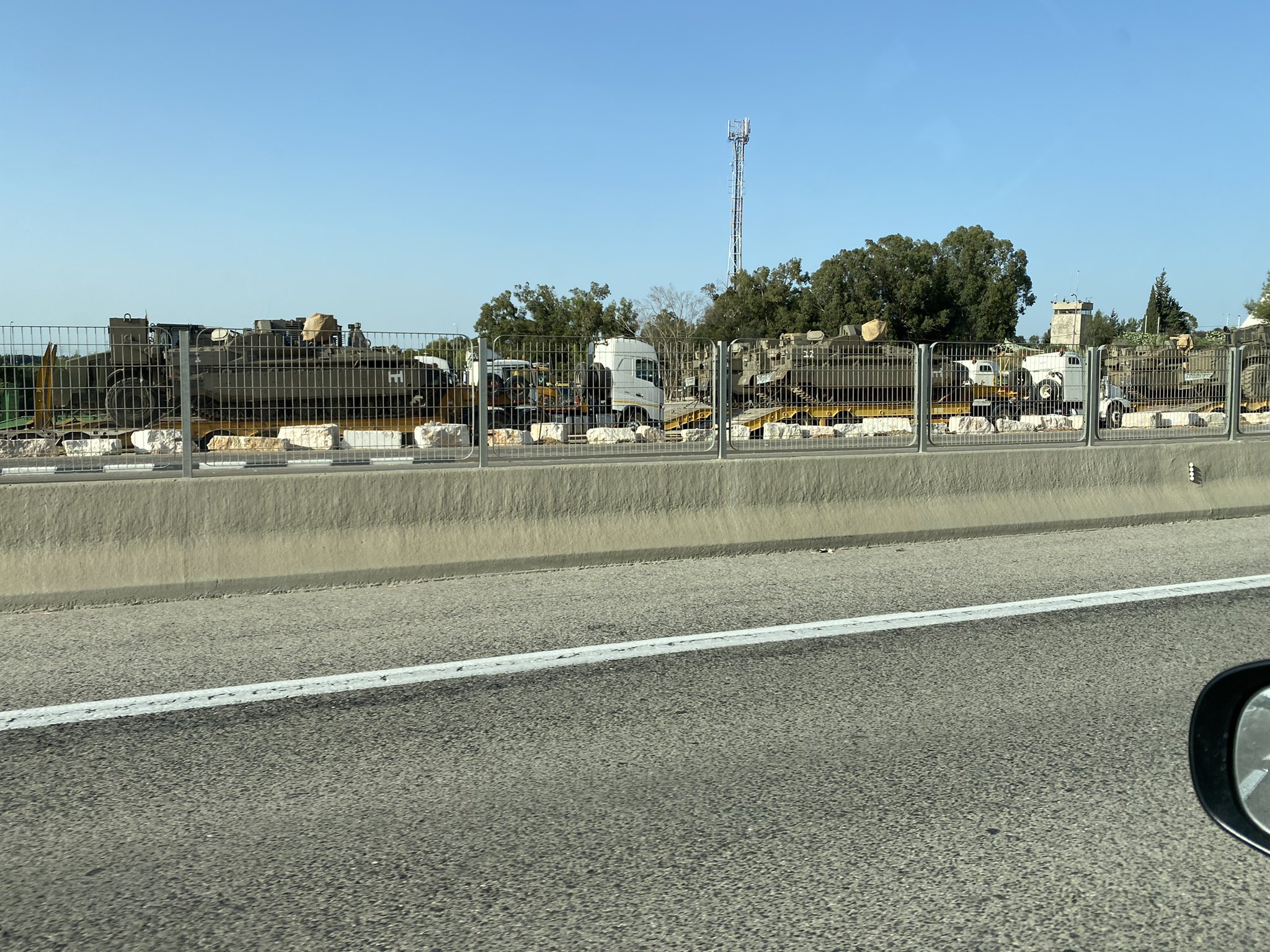 Hamas-run Health Ministry in Gaza says 28 killed, including 10 minors, and 152 wounded from IDF strikes so far.
Jordan: 92 Jordanian lawmakers are calling on the prime minister to cut ties with Israel and expel its ambassador.
Hamas spokesman Abu Obeida threatenes Israel : "If the occupation will continue striking buildings and towers in the strip - we will do to Tel Aviv what we did to Ashkelon and Ashdod "
Israel rejected an Egyptian ceasefire offer , PM Netanyahu begins another situational meeting at the Kirya IDF HQ base
IDF will launch a ground offensive.