Netanyahu Ouster Imminent
30 May 2021
Israeli Prime Minister Benjamin Netanyahu was being ousted by Neftali Bennet of the Yamina Party.
Drudge Report and AXIOS are now reporting
Here's the Sunday morning headline from Drudge:
Here's the headline from the AXIOS story: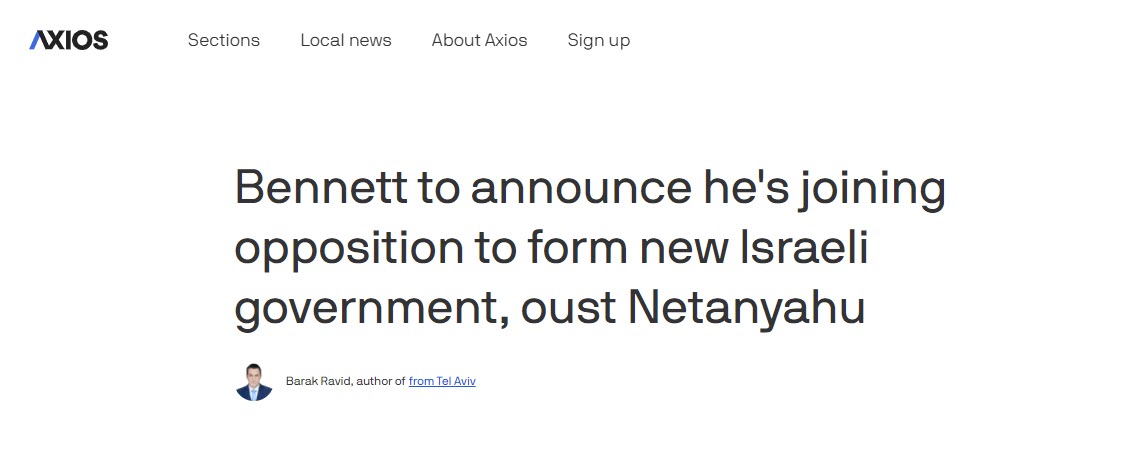 Whole the situation in Israel remains fluid, and things still may change, there is likely a power sharing agreement which will result in the ouster of Netanyahu THIS WEEK, for the first time in over ten years.
Here's a direct link to the Jerusalem Post story (HERE)
Once again, this teeny, tiny, little radio show and web site, beats the mega-mass-media by more than a full day!
That's why you listen to me on radio, and subscribe to this web site for $1 a week. Very often (but not always) I get it first. I get it right.