HUGE COUNTER-OFFENSIVE STARTS AGAINST LIWAA` AL-ISLAM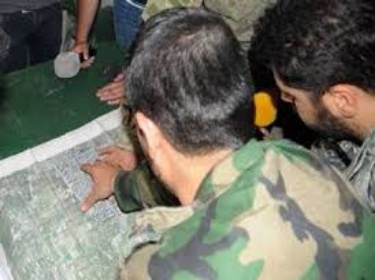 With the Syrian Army and Hizbollah now entrenched at the critical area of Al-Naaboo' people are forgetting the rest of the province. For the last 10 days, the terrorist, Jordanian-American-Zionist-supported gang called the Liwaa` Al-Islam has been doing its darndest to become extinct. For the last 10 days, at least, this gang of pests has been using three tunnels in order to invade the capital city at the eastern periphery. The tunnels are located here:
1. The first was dug behind the Police Hospital;
2. The second was uncovered at the Al-Rahma Fuel Station;
3. The third was dug all the way to the International Damascus-Homs Highway.
All tunnels have now been discovered and destroyed with many of the screaming rodents inside.
Via Wikimapia: http://wikimapia.org/#lang=en&lat=33.578301&lon=36.372170&z=15&m=b
The Syrian Army has not only suppressed this multipronged and persistent attack, it has now completely taken control over Tal Kurdi, a major supply route from Doumaa to the East Ghouta and Dhaahiyat Al-Assad. With the SAA now in control of all hills overlooking Dhaahiyat Al-Assad and the International Highway, the rope is beginning to constrict around 'Alloosh's rat neck.
As of this morning, the SAA has mounted a massive counter-attack against Liwaa` Al-Islam. We predict the end of this group within the next 4 days. This process has started with the SAAF bombing the area around the Al-Bayrooni Hospital in Harastaa. We will keep you informed.
___________________________________________________________________________
PHOTO OF THE WEEK. JASON JONES TWEETED THIS PHOTO OF RUSSIAN SUKHOIS ON THE GROUND IN SYRIA.
image: https://pbs.twimg.com/media/CPebu5xUAAAiAex.jpg:medium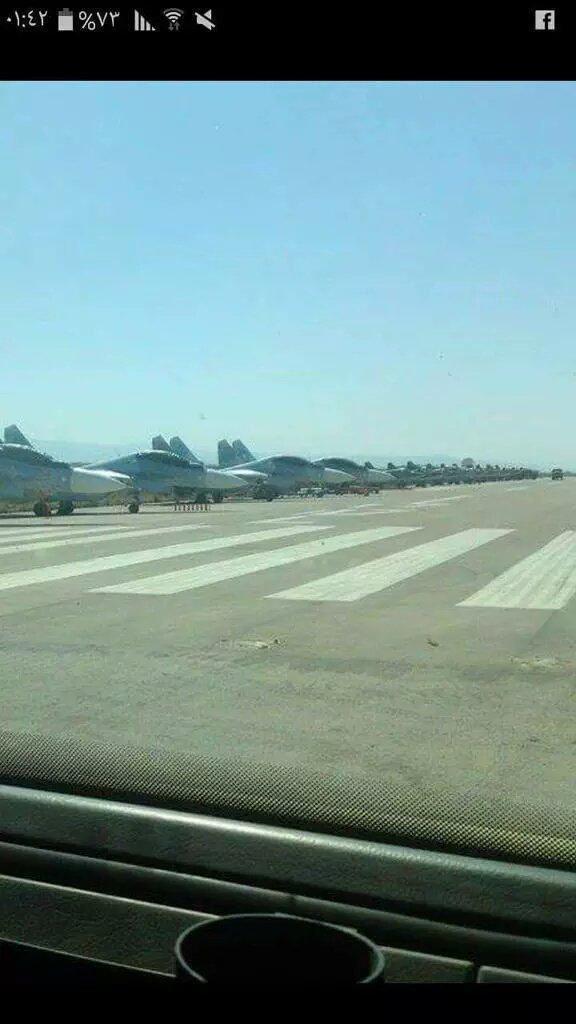 Read more at http://syrianperspective.com/2015/09/damascus-huge-counter-offensive-starts-against-liwaa-al-islam-after-their-failed-effort-to-penetrate-damascus.html#r5Tz3yCsF2OGQ5xt.99