VOLCANO SET TO BLOW IN ALASKA - MAPS AND PICS
From Scientific American
Jan 30, 2009

The so-called ring of fire edging the Pacific is known to be highly active. So it's no surprise that said ring is jolting Seattle residents awake and putting denizens of Anchorage on notice of an imminent eruption from the redoubtable Mount Redoubt.
full story:
http://www.sciam.com/blog/60-second-science/post.cfm?id=life-on-the-ring-of-fire-earthquake-2009-01-30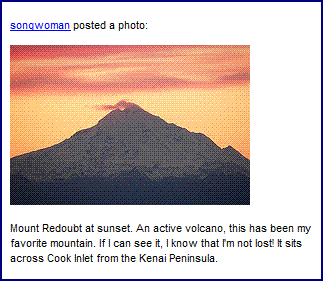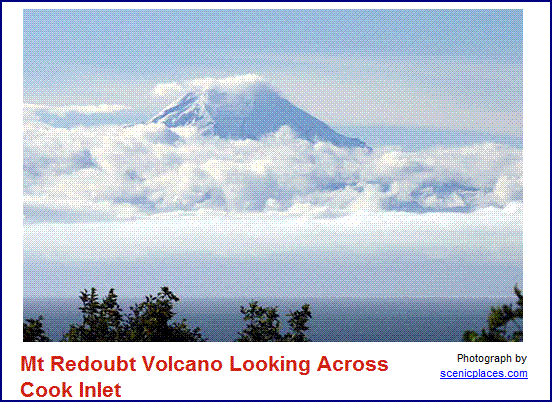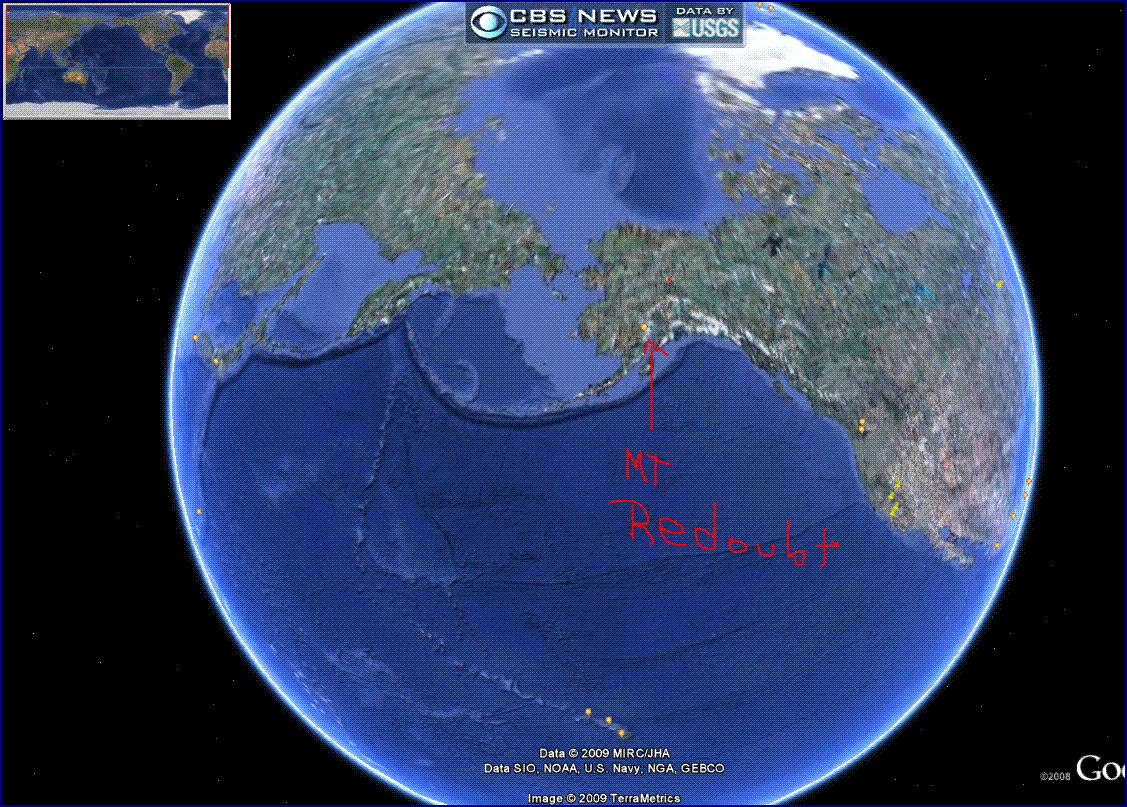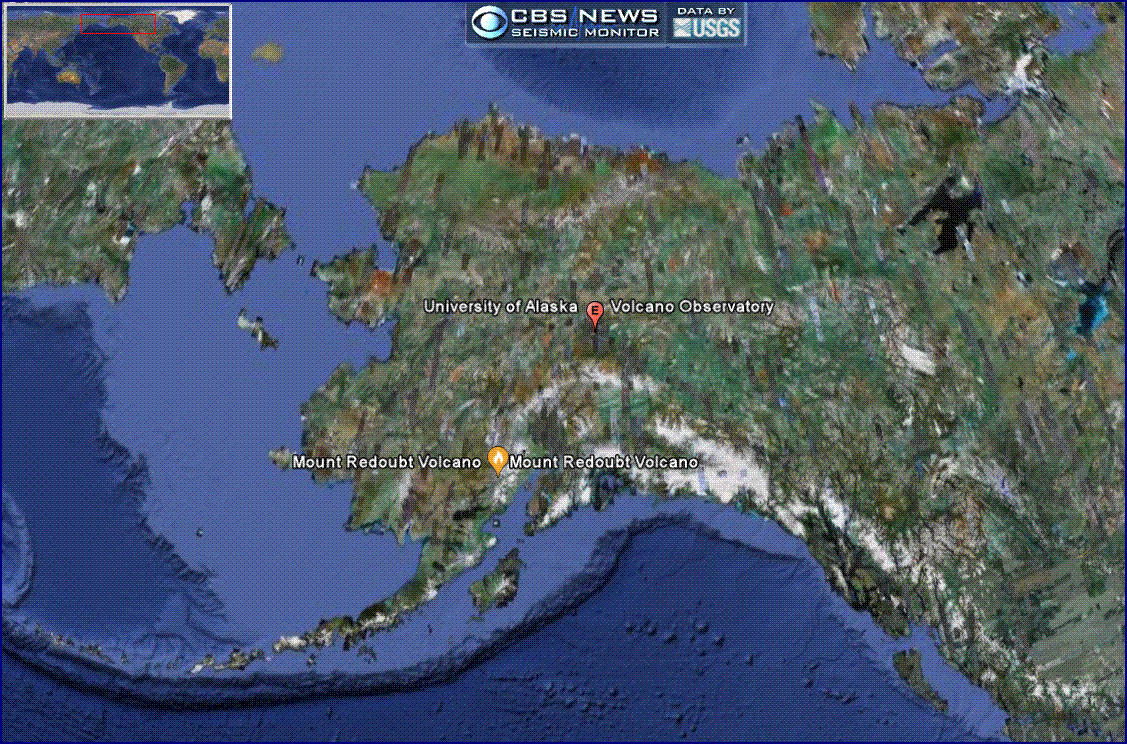 Take a look at the map of the world. These are recent quakes going back for the last 30 days. That's the Ring of Fire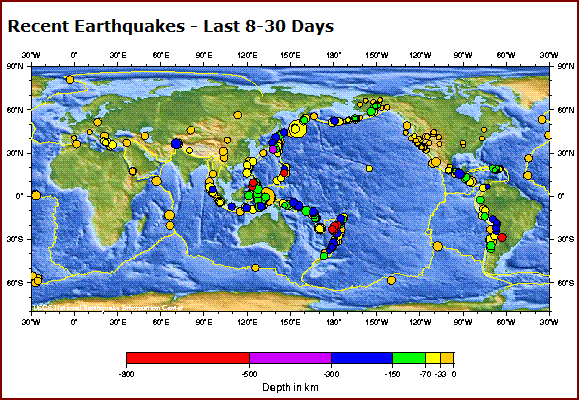 Here's the link to the page above. It has all the earthquakes listed with the time, magnitude, location, ets.
http://neic.usgs.gov/neis/qed/
The map below shows the recent quake in Washington state.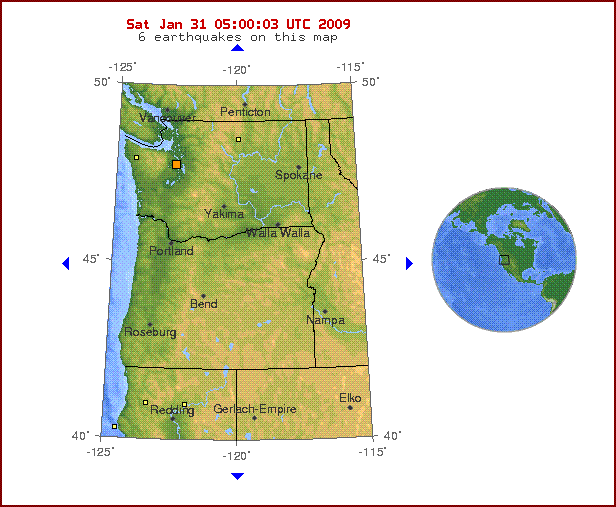 Details about Seattle's earthquake:
Earthquake Details
Magnitude 4.5
Date-Time
* Friday, January 30, 2009 at 13:25:03 UTC
* Friday, January 30, 2009 at 05:25:03 AM at epicenter
Location 47.772°N, 122.557°W
Depth 58.3 km (36.2 miles) set by location program
Region SEATTLE-TACOMA URBAN AREA, WASHINGTON
Distances
* 3 km (2 miles) NW (313°) from Indianola, WA
* 5 km (3 miles) N (7°) from Suquamish, WA
* 5 km (3 miles) SW (236°) from Kingston, WA
* 23 km (14 miles) NW (314°) from Seattle, WA
Location Uncertainty horizontal +/- 1.4 km (0.9 miles); depth fixed by location program
Parameters NST= 34, Nph= 34, Dmin=26 km, Rmss=0.26 sec, Gp= 50°,
M-type=duration magnitude (Md), Version=1
Source
* Pacific Northwest Seismograph Network
Event ID uw01301325