"World War III Countdown Has Begun", Russian Military Warns Commanders
"World War III Countdown Has Begun", Russian Military Warns Commanders
By: Sorcha Faal,
An "urgent action bulletin" issued by the Ministry of Defense (09:00 AM Moscow local/GMT+3) is warning all Federation military commanders that the "countdown to World War III has begun" and hostilities "must/should" be "anticipated/expected" to break out without any further warning, and that all commands are in full readiness to counteract.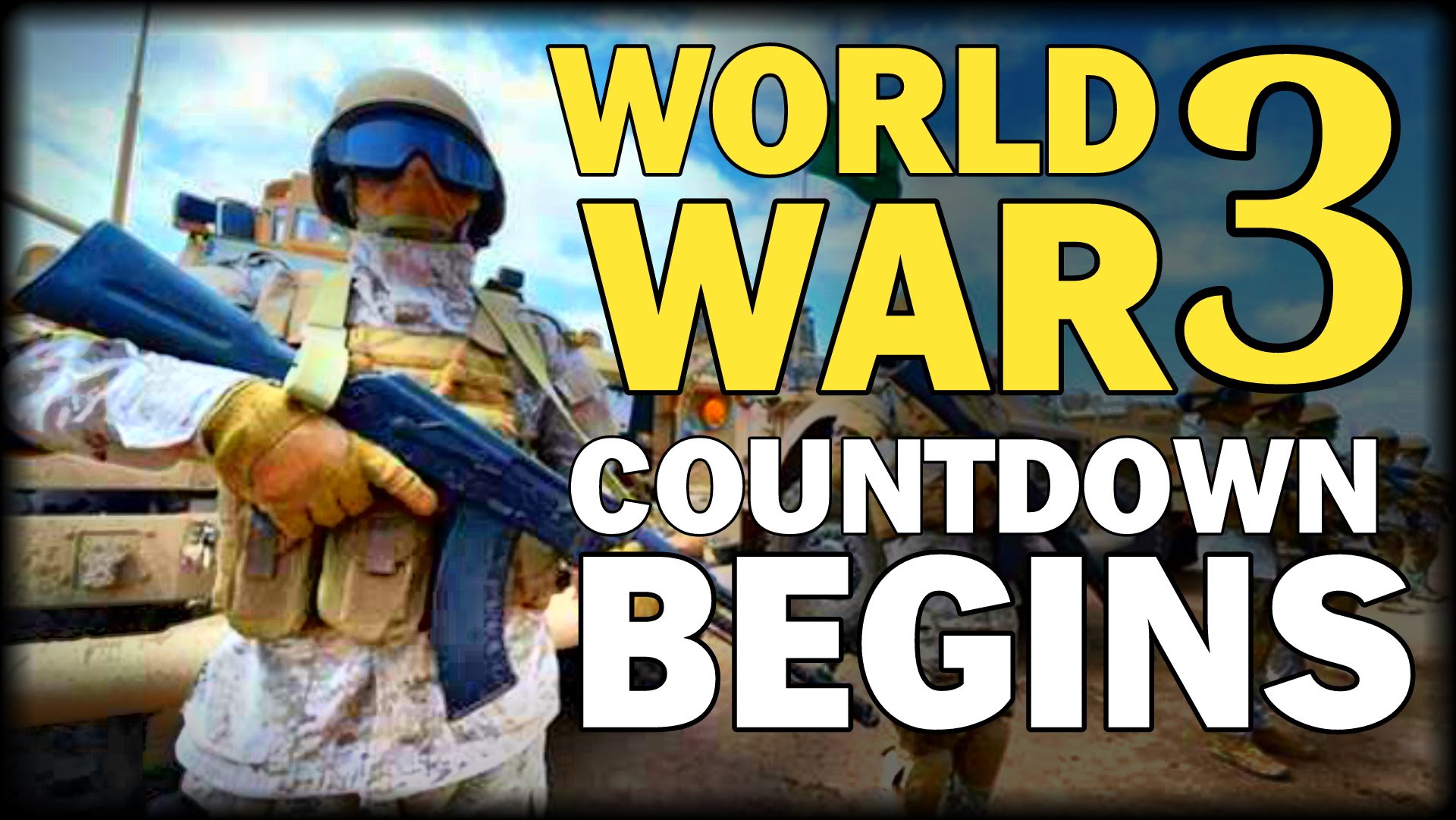 According to Minister of Defence and General of the Army Sergei Shoigu, this bulletin warns, in the coming hours an Obama regime created United Nations Security Council Resolution will be put forward by the French government demanding that Russian and Syrian military forces cease their destruction of the Western backed Islamic terrorists operating in the Levant War Zone—and that President Putin has ordered an immediate veto of.
Upon the Federations veto of this Obama regime "staged" UN resolution, General Shoigu continues, the West will then have what they secretly desired—the propaganda context to immediately attack both Russian and Syrian military forces in the Levant War Zone for the purported purpose of freeing the people of Aleppo from bombardment—but who are actually being liberated from the Islamic terrorists the West supports.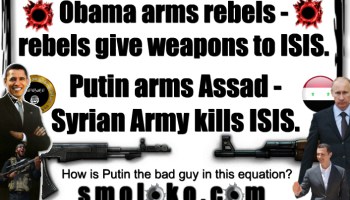 Just hours ago too, General Shoigu says in this bulletin, US Secretary of State John Kerry stunningly called for both Russia and Syria to be investigated for war crimes for their attacks against Islamic terrorists, and even more dangerously, the Neocon president of the US taxpayer-funded National Endowment for Democracy (NED), Carl Gershman, called for the removal by force of President Putin—who is democratically elected leader having the support of over 82% of the Russian people.
As the Obama regimes National Endowment for Democracy has essentially taken over the CIA's role of influencing electoral outcomes and destabilizing governments that get in the way of US interests, and the American propaganda media continues failing to tell their people about the true war crimes being committed by the US and Saudi Arabia in Yemen, this bulletin continues, Foreign Ministry spokesperson Maria Zakharova this past week slammed these Western mainstream media propagandists by correctly stating that they rely on ignorance to create a worldview that consists of a series of random and disconnected events taken out of context—and then telling them to their faces that "American stupidity is worse than terrorism".
This bulletin further states that the MoD has told the Americans of what they face once war begins with Ministry spokesperson General Igor Konashenkov bluntly warning that any effort by American airpower to change "facts on the ground" in Syria will be countered with live fire, will be met ferocious counterattacks by weapons the US doesn't even know the capability of, and that even the US military's most stealthy war planes will be destroyed too.
With the Obama regime this week insanely hyping their latest atomic bomb tests, and Russophobic hysteria drummed up by the US propaganda media against the American people now hitting new heights, this bulletin grimly concludes, the "avenues for peace" are almost all closed now, leaving only the "avenue of war" open for travel—but only for a short way as nothing will be left at the end.