Donald Trump Becomes 45th US President
Dec 19, 2016 5:32 PM
Donald Trump has secured 304 Electoral Votes following the Texas vote (with 2 faithless electors), officially securing the presidency of the United States.
A quick recap of the day's events from the WSJ:
Members of the Electoral College meeting in state capitals across the country on Monday confirmed President-elect Donald Trump's victory in the 2016 election, ending a last-ditch campaign to deny him the presidency. Mr. Trump amassed at least 270 electoral votes on Monday afternoon—enough to officially become the president-elect over his Democratic rival, Hillary Clinton, according to a tally of votes by the Associated Press.
Typically just a formality, this year's Electoral College vote attracted an outsize amount of attention after a group of mostly Democratic electors made a late push to block Mr. Trump's path to the White House. They argued the Electoral College had a constitutional duty to act independently of the will of the voters in extraordinary circumstances. Protesters gathered in several state capitols across the country to encourage electors to reject Mr. Trump.
Four Democratic electors in Washington state broke ranks—with three casting ballots for former Secretary of State Colin Powell, and one for Native American activist Faith Spotted Eagle. In the vice presidential vote, the Washington vote was even more unusual, with electors casting votes for a trio of female U.S. senators: Elizabeth Warren of Massachusetts, Maria Cantwell of Washington and Susan Collins of Maine. Another elector cast a ballot for Winona LaDuke, an environmental activist.
Several other attempts by electors to cast ballots failed. The Associated Press reported that attempts by Democratic electors in Colorado and Maine to vote for Vermont Sen. Bernie Sanders failed. In Maine, the elector was ordered to vote again, while in Colorado an elector was replaced.
The final count:
304 Trump
228 Clinton
3 Powell
1 Kasich/ Paul
1 FAITH SPOTTED EAGLE
The statement released by the GOP on Trump's victory:
20 декабря, 9:05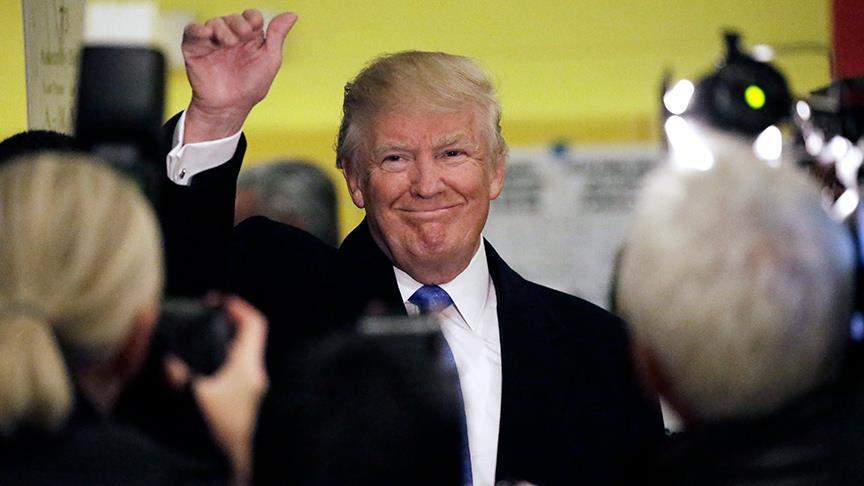 Выборщики выбрали Трампа.
( Читать дальше...Свернуть )

После подведения во всех штатах итогов собраний выборщиков, уполномоченных отдать голоса за кандидатов в президенты США, республиканец Дональд Трамп получает 304 голоса, его соперница, демократ Хиллари Клинтон, — 227 голосов. Об этом сообщает Associated Press. По итогам голосования населения, которое состоялось 8 ноября, Трамп мог рассчитывать на квоту в 306 голосов выборщиков, а Клинтон — на 232 голоса. Это означает, что Трамп недосчитался двух голосов, Клинтон — пяти. Для избрания президентом достаточно было набрать 270 голосов, таким образом, победа Трампа подтверждена выборщиками.
Уточняется, что Трамп недосчитался двух голосов выборщиков в Техасе. Один из них проголосовал за губернатора штата Огайо Джона Кейсика, другой — за бывшего члена Палаты представителей Рона Пола.
«Недобросовестные» выборщики-демократы проявили себя в штате Вашингтон. Трое проголосовали за бывшего госсекретаря США Колина Пауэлла, один — за индейского вождя «Верного большого подорлика» (Faith Spotted Eagle). На Гавайях один выборщик проголосовал за бывшего соперника Клинтон на праймериз, сенатора от Вермонта Берни Сандерса. Некоторые демократические выборщики в других штатах попытались проголосовать за других кандидатов, но в итоге либо проголосовали за Клинтон, либо были заменены.