Syrian Army warns Israel it will respond after military airport bombed near Damascus
Syrian Army warns Israel it will respond after military airport bombed near Damascus
By GPD on January 12, 2017
Why is Russia silent? Will Trump let Israel play him for a Chump?
Editor's note: VT has more than minor evidence that activists and even journalists purporting to be supporters of the Damascus government are likely to aid in coordinating attacks such as this. Two names come to mind immediately.
AddThis Sharing Buttons
Share to Facebook45Share to TwitterShare to RedditShare to StumbleUponShare to Google+Share to Tumblr
Syrian state news agency SANA says Israeli jets have bombed the Mezzeh military airport west of Damascus, accusing Tel Aviv of supporting terrorism. The airport was rocked by multiple explosions, with ambulances rushing to the scene.
The Syrian Arab Army has warned that there will be repercussions for Israel for the "flagrant attack" on the military base, state TV said, citing a Syrian army command spokesman. It also linked the alleged strike to Israel's "support of terrorist groups."
Israeli air strike on #Mezze military airport #Damascus#Syriapic.twitter.com/upCUfZoa5m
The army said several missiles were fired at the Mezzeh airport's compounds from the Lake Tiberias area in northern Israel at about 12am Friday. The strike reportedly damaged one of the compounds of the crucial military facility.
The Mezzeh airport is located west of Damascus, just 5 kilometers from the Presidential Palace, the official residence of Syrian President Bashar Assad.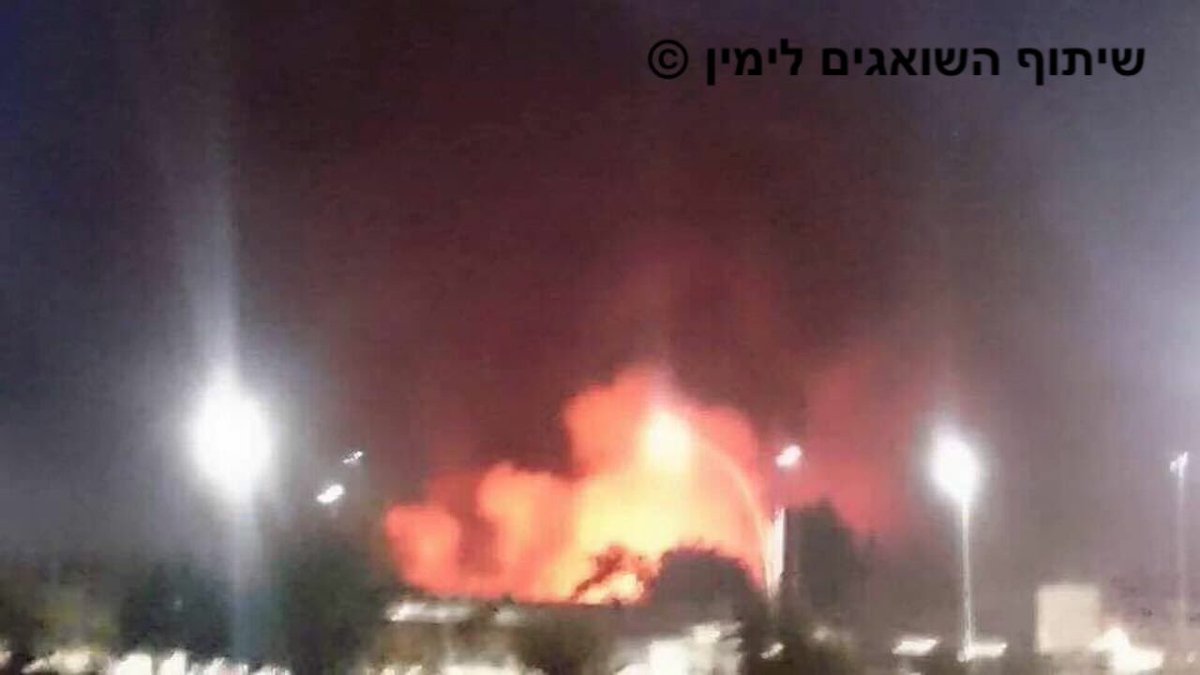 There was no information on the death toll resulting from the airstrike immediately available. The base is reported to house Syria's elite Republican Guards and Special Forces.
Footage from the scene with heavy fire and the sounds of explosions has surfaced on social media. Multiple reports from journalists and activists on the ground described the bombing, with the opposition also reporting there were rockets fired.
"Rockets strike at Mezzeh Military airport in Damascus minutes ago," tweeted Hadi al-Bahra, former president of the National Coalition of Syrian Revolution and Opposition Forces.
This is the second time in two months the Israeli Defense Force (IDF) has being accused by the Syrian government of targeting Syrian positions from Israeli territory.
On December 7, SANA reported that "several surface-to-surface missiles" were launched by the IDF from the Golan Heights. At the time, the source in the Syrian armed forces slammed the attack as a "desperate attempt" by Israel to endorse terrorists.
On Thursday, at least nine people were killed and several others injured as result of a suicide attack in the Kafr Sousa neighborhood in Damascus. The terrorist had reportedly detonated an explosive belt near the al-Muhafaza sports club, SANA reported. RT's Lizzie Phelan reported, citing a National Defense Forces (NDF) commander on the ground, that allegedly as many as five perpetrators took part in the attack, out of which three managed to escape and one was killed by a sniper.
DETAILS TO FOLLOW