Explosion in St. Petersburg Metro, fatalities confirmed (GRAPHIC IMAGES)
3 Apr, 2017 13:13Edited time: 3 Apr, 2017 14:01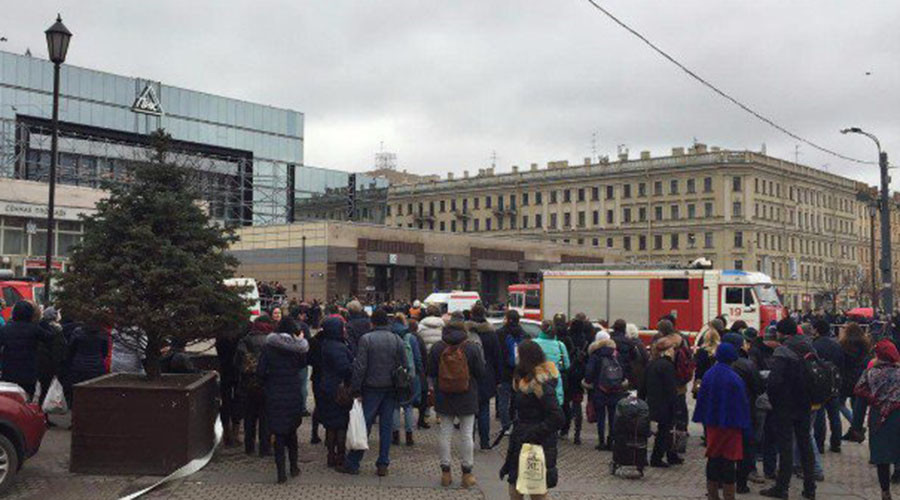 @openrussia_org / Twitter
AddThis Sharing Buttons
Share to Facebook66Share to TwitterShare to RedditShare to StumbleUponShare to Google+Share to Tumblr
At least 10 people have been killed and 50 injured after a suspected IED detonated inside a St. Petersburg Metro car. Footage of the panicked aftermath of the bombing shows shocked commuters searching through the twisted metal wreckage.
Video taken from inside the Technology Institute station in the center of St. Petersburg shows people desperately looking for injured victims on a blue underground train.
The train's door and windows appear to have been blown out by the explosion with blood and metal debris seen on the station platform.
A second video, uploaded to YouTube, shows commuters filing through thick black plumes of smoke in an underground walkway at the Sennaya station. The explosion occurred between the two Metro stations as the train, traveling from Sennaya, pulled into the Technology Institute station.
Meanwhile, footage apparently captured by a commuter traveling through the station on another track shows emergency services attending the scene.
All Metro stations in the city have now been suspended and an investigation into the blast is underway. Russian President Vladimir Putin has expressed condolences to the families of those killed in the blast.
Security personnel have since cordoned off the area surrounding Moskovsky Avenue and Sadovaya Street, while emergency services are also at the scene.