Trump's plane will be shot down?
Saturday, May 20, 2017 7:03
Trump went on his first foreign trip, after taking office as president. But he went on this tour in a very difficult and troubled time, both for America and for himself.
His struggle with the "Deep State", led by Neocons-Zionists, reached its apogee. Now Trump is on the verge of impeachment. But according to analysts and insiders, Neocons-Zionists can go further with the acceleration of events.
They can go on the direct destruction of President Trump. (They have experience in this.Let's remember how they expose John Kennedy.)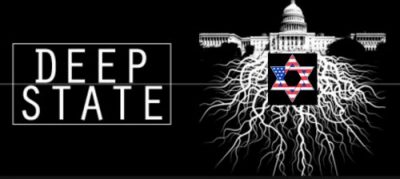 And some politicians, such as Dennis Kucinich, warn that the "Deep State" will try to "destroy President Donald Trump."
And the US independent information portal US DEFENSE WATCH conducted an analysis of the events in the last days before this tour and came to the conclusion that Trump is now in great danger and will be tried to destroy him before the end of May.
Not without reason recently information slipped that Trump was "ordered" for $ 150 million. Maybe it was true, and maybe even a special Informational Falshlag.
And this long trip of Trump with many hours of flights over many countries is an excellent opportunity to realize the plan of the "Deep State" for the liquidation of the President of America, which he does not like.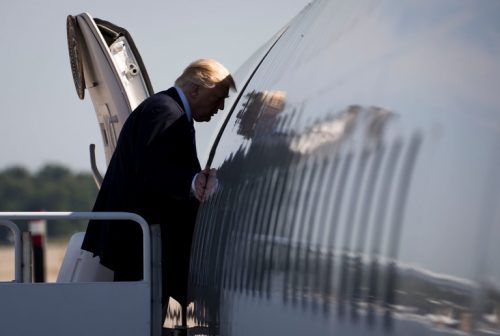 Trump himself understands this and even feels it.
Here's what wrote on May 17 The New York Times:
"He really does not want to fly.
In recent days, Mr. Trump has puzzled several of his friends with the words that he does not want to leave his new home in the White House for loud problematic meetings with dozens of world leaders in unfamiliar places.
At some point he even barked at his assistant, that in his opinion, his first trip abroad should be half as long.
… Planning this trip was very difficult, and Mr. Trump strongly resisted any entertainment that is usually the hallmark of presidential travel. At his request, a visit to the Yad Vashem Holocaust Memorial Museum in Jerusalem was canceled.
… According to several eyewitnesses familiar with his preparations for this trip, even when he was at a briefing about the upcoming trip, Mr. Trump tried not to mention it. Instead, he focused on the chaos surrounding the White House.
And the assistants had to draw attention to Trump's attention to the main topic of the briefing.
… James B. Steinberg, a diplomat under former US President Barack Obama said about Trump: "The fact that he does not want to go makes the situation very difficult."
This tour occurs against the backdrop of a sharp collapse of the Trump rating caused by baiting and "witch-hunting", which was arranged for him by Neocons-Zionists.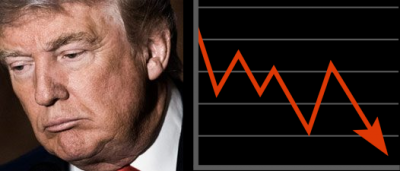 They prepared America. Most of those who voted for Trump and was his ardent supporter turned away from him. The former supporters of the new President will not be much worried now in the event of his death, however strange it may be. And most likely this situation will benefit from the "Deep State".
The fact that "the fate of Trump is a foregone conclusion" was known from the very beginning. This was discussed both by political analysts and conspiracy experts, who cited various Symbol and Symbolic information in support of their conclusions.
There were plenty of such Signs and Symbols.
You can also recall the video MARILYN MANSON, which was widely discussed by the public. There, on 1.01 minute, the person holding a severed head with red hair like Trump's hair flashes for a fraction of a second: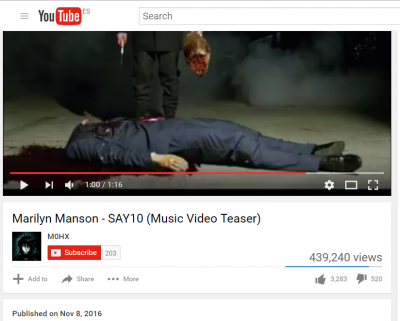 And the Simpson's iconic cartoon. Which is believed to be a prediction of Trump's death.
But the biggest resonance was the discussion in November 2016, when we remembered the card game "Illuminati", which makes a gloomy prediction about Trump's death. True, we had a version that Trump had to be "removed" at the end of 2016. But maybe we were wrong in the timing and the time has come right now?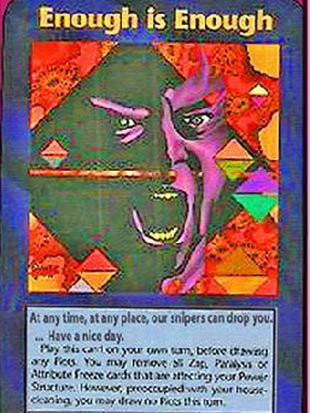 Anyway this Trump trip is an ideal moment for its elimination.
According to several insiders, Trump will be destroyed "in the air" when flying from one country to another. Most likely it will be during his flight from Saudi Arabia to Israel.
According to the program of his tour:
Riyadh, Saudi Arabia, May 20-21
Tel-Aviv and Jerusalem, Israel, May 22-23
In the opinion of insiders, this is an "ideal option".
Israel knocks down the Bort # 1 missile over Jordan, and everyone dumps on Assad or the Russians, whose missiles are on Syrian territory.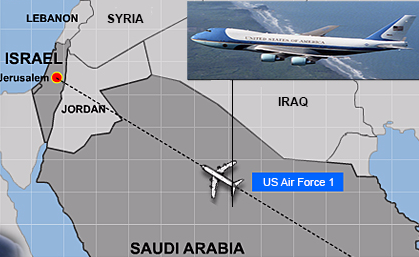 Israel is a master in conducting various terrorist actions and false flags.
With the Zionist neocons heading the "Deep State", they are in a close, half-blooded bunch.
And on Trump's insult they are now strong. Their protege does not justify their hopes.
As DEBKAfile wrote, the Mossad spy site, about this Trump tour:
"… his Israeli masters still did not receive a detailed description of his plans – only the time of his arrival and departure.
In Jerusalem, it seems that the White House is more distracted by the chaos surrounding the president than by fulfilling his duties. "
… "To chaos" … it was necessary to add, created by Israel. After all, it was Israel who invented a lie that the US president shared with Russian Foreign Minister Lavrov during the meeting with secret intelligence received from Israel. And it was because of this lie that chaos began to take on alarming dimensions and Trump's position worsened.
Well, if you remember, and all sorts of "trivialities" that have arisen in the relations between Trump and Israel in recent times, for which in other states Israel arranges false flags with terrorist attacks, the version of the insiders does not seem so fantastic.
And there will be witnesses with a "Russian missile" … and an official confirmation of "this fact", the authorities of Saudi Arabia and Jordan will. Or do you doubt it?