'70% of Czechs reject euro
23 Jun, 2017
Czech and European Union flags wave on the roof top of the Czech Government headquarters in Prague © Petr Josek Snr / Reuters
The governor of the Czech Republic's central bank Jiri Rusnok said the country is generally ready to adopt the common European currency, but it would be better to wait until local wages and prices approached those of core euro members.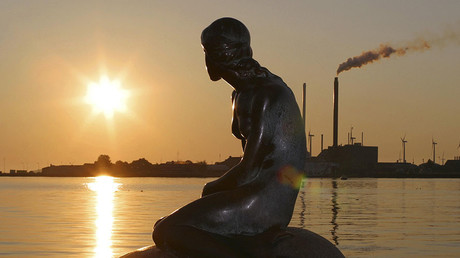 Denmark & other EU members may soon be forced into the euro
According to Rusnok, one of the reasons the country is committed to joining the euro is that the Czech crown is now floating and not pegged. The Czech central bank scrapped its cap on the crown in April, allowing it to float freely to stronger levels against the euro for the first time since 2013.
Last week Rusnok said he thought Czechs would not be adopting the euro for five to ten years. He added that while wage rises in some of the leading European economies are almost zero, the average salary increase in the Czech Republic is currently around five percent so that the trend was positive.
Czech President Milos Zeman said on Friday the country has been ready to join the eurozone for almost ten years but that the public was irrationally afraid to do that.
"We have been fulfilling the Maastricht criteria, but there is a mental barrier to its adoption. A mere 30 percent of Czechs are in favor of entering the eurozone," he said.
Read more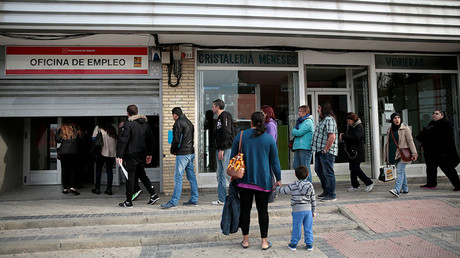 Eurozone labor market in much worse shape than official data indicates – ECB
Statistics showed the nominal rate of wage rises in the Czech Republic was 5.3 percent in the first quarter of the year. Currently, average Czech wages are around €10 an hour. Across the EU the figure is around €25 while in some eurozone countries it's around €30.
According to an unnamed economist cited by Radio Praha, even if there were a real five percentage point difference in the wage rises, it would take 15 years at that rate for average Czech wages to catch up with those of neighboring Germany.
"For us to remain at the core of the European Union, sooner or later we will have to respond to the question of not whether, but when the Czech Republic is capable of adopting the single European currency, ʺ said Czech Prime Minister Bohuslav Sobotka.
The Czech officials' announcements follow recent media reports the European Commission wants all 27 members of the bloc to adopt the euro by 2025.
Officials from the EU are reportedly seeking to draw up a euro budget able to incorporate a fixed tax payment from all the member states. The raised cash would be invested across the bloc