Trump orders expulsion of 60 Russian diplomats
: 26 Mar, 2018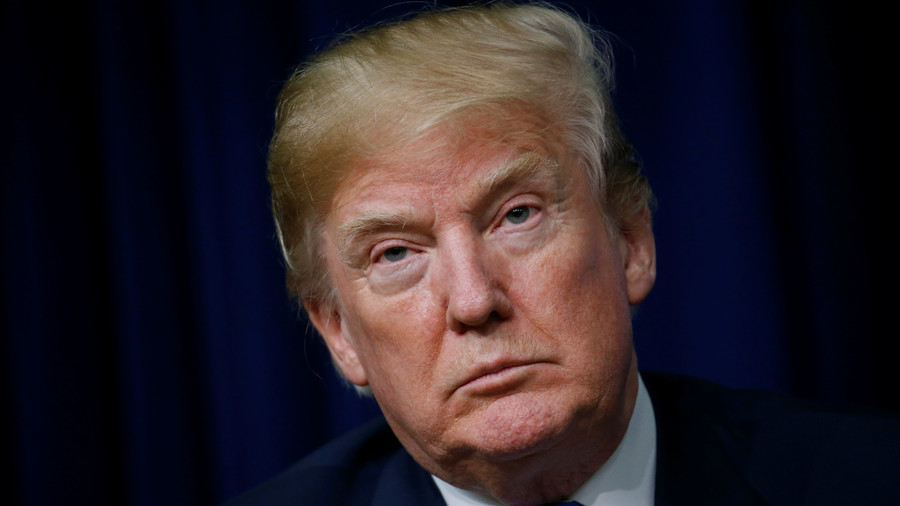 © Leah Millis / Reuters
President Donald Trump has ordered the expulsion of 60 Russian diplomats and the closure of the Russian consulate in Seattle. It comes in response to the poisoning of Sergei Skripal in Salisbury, which the UK has blamed on Russia.
The move follows major diplomatic pressure by the UK on its allies to follow their lead in expelling Russian diplomats. The Russian embassy in Washington had previously urged Trump not to heed the "fake news" on Skripal's poisoning.
British Prime Minister Theresa May has accused Moscow of being behind the poisoning of the former spy Skripal and his daughter in the town of Salisbury in early March.
Of the 60 diplomats expelled, 12 formed part of the Russian mission to the United Nations. In a statement, US ambassador to the UN Nikki Haley said the 12 Russians in question had "abused their privilege of residence" in the US and had "engaged in espionage activities that are adverse to our national security."
READ MORE: At least 60 US diplomats to be expelled from Russia, move against UN mission 'illegal' – senator
Haley said that the Russian diplomats had used the UN as "a safe haven for dangerous activities within our own borders."
During a summit in Brussels last week, the 28 EU leaders agreed with Britain's assertion that it is "highly likely" that Russia was responsible for the attack on Skripal.
Members of the EU numbering 14 have also decided to expel Russian diplomats following Britain's lead.
Canada has also jumped on the bandwagon, announcing that it will expel four Russian diplomats "in solidarity" with the UK.
READ MORE: 14 EU states announce mass co-ordinated expulsion of Russian diplomats over Skripal case
The timing of the expulsions by the US, EU and Canada appears to have been coordinated between Washington and Brussels. Eight EU countries confirmed within 15 minutes of each other on Monday afternoon that they would expel a number of Russian diplomats. Canada's announcement followed shortly after.
Moscow has always denied playing any role in the attack, and offered to cooperate with the investigation into the incident. Britain has declined, however, to send samples of the chemical agent used on Skripal and his daughter to Moscow.