Sweden In Flames After 'Organized' Firebombing Blitz
Dan Lyman August 14, 2018
Swedish cities were rocked by a series of firebombings and arson attacks last night in what many believe was an 'organized' onslaught.
Over 100 cars were set alight by 'masked gangs' in Gothenburg, Stockholm, Malmö, Uppsala, Helsingborg, and surrounding areas, according to local media.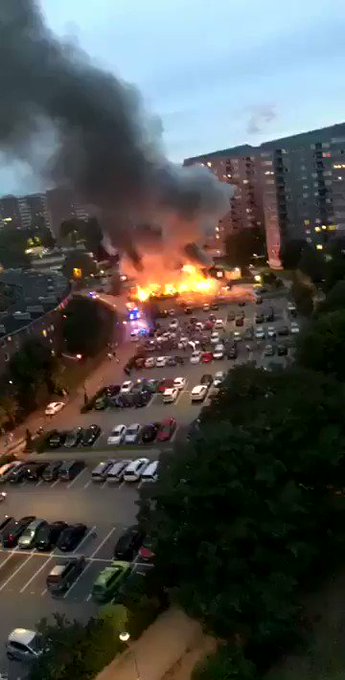 Police say molotov cocktails were discovered at multiple crime scenes, and shocking videos shot by witnesses corroborate that information.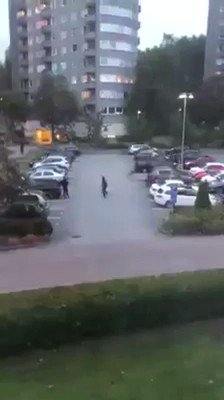 "While most fires were started within a short period of time, it can not be excluded that there is a connection between the fires. The case will be investigated," police say.
First responders and law enforcement were attacked with stones and explosives, multiple police sources report.
According to SVT, police have chosen not to arrest anyone at this time, despite having identified possible suspects, but instead are "talking to parents."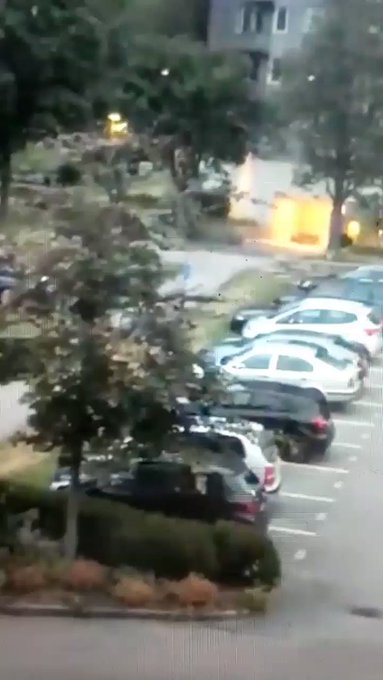 Independent journalist Peter Sweden asserts that a video depicting the fiery siege had accumulated 150,000 views on Facebook before the it was removed from the platform, indicating that the footage would be harmful to the establishment agenda as critical Swedish elections are just weeks away.
(PHOTOS: Screenshots)